Water for the World is a faith-based non-profit organization dedicated to bringing lasting water solutions to under-served communities.
Maji Tele – Water for All
Water as a starting point for development. Health, food security, and education are directly affected by water scarcity. 80% of the land area in Kenya is arid and semi-arid. In these areas less than 10% of groundwater is withdrawn. Water for the World's mandate is to develop total water solutions for underserved communities. We are equipped to provide the most isolated regions with cost effective and reliable services.  MAJI TELE – access to clean water throughout Kenya.
Committed to provide "world class" services and develop efficient water systems that are custom designed to meet the needs of Kenya. Water for the World Kenya is a social enterprise that strives to use market forces to create cost efficient and reliable services. Building technical capacity and sustainability into our operations produces a lasting resource within the water sector. Access to water is an immediate need which benefit from a long-term development strategy.
without access to clean water.
Kenya is ranked 10th country with lowest access to clean water close to home by population.
1 in 50 people in the counties lives within service area of a water company (e.g. Nairobi and Mombasa have 100% coverage).
"I want Water for the World to be more than a good bush drilling outfit, I am committed to achieving a 'World Class' water solutions company that sets a standard of excellence."
Transforming a community's ability to maximize water resources will improve present and future generations quality of life. Water for the World collaborates with partners to equip communities to wisely manage water resources by building internal capacity to operate, maintain and manage water systems.  Water for the World address the whole person through community trainings such as WASH, agriculture, and life skills.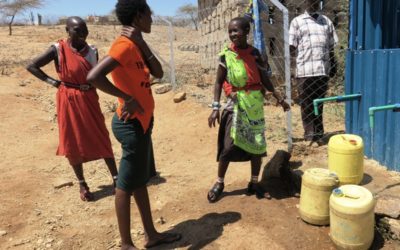 Swari is a small village in the remote corner of Samburu land in northern Kenya. Samburus are the "northern cousins" of the famous Masai tribe and known as fierce warriors and pastoralists who don't shy away from defending their cattle even from lions. Like most of northern Kenya, Swari is very arid.
read more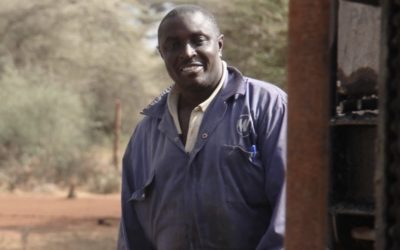 At Water for the World, he is simply known as "001". Staff refer to Paul Njamba as "001" because he was the very first employee at Water for the World when the organization started its operations in Kenya in 2008. Paul's kind spirit and tall stature…
read more